Financial Planning & Trusts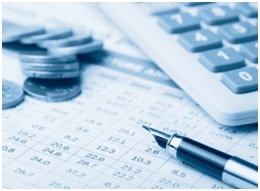 At Everest House Valuation Services, we deeply comprehend the significance and gravity of financial planning. We recognize that your financial strategy isn't just a mere document but rather a roadmap leading to your future, providing security and peace of mind.
This dedication motivates us to deliver precise appraisals that lay a solid foundation for well-thought-out financial plans.
We bring our expertise and insights to ensure the accurate valuation of your assets.
Financial Planning: It's More Than Just Numbers
As your trusted companion in the financial world, our commitment lies in delivering flawless appraisals that serve as the bedrock for your meticulous financial plans. We evaluate your assets with a level of precision and insights that only comes from years of experience in the field.
Reliance on Financial Planners: The Core of Client Relationships
Financial planners play an instrumental role in guiding their clients through the intricacies of the financial landscape. Their guidance extends to providing sound advice regarding their clients' most cherished assets and treasures. Over time, we have had the privilege of nurturing close relationships with an extensive network of Financial & Estate Planners. Our objective is to furnish them with precise, timely information to craft the most effective strategies tailored to their clients' unique requirements.
The Role of Real Estate in Financial Planning
Real estate assets often serve as the linchpin of any financial or estate plan. These tangible assets are at times the most significant in a client's portfolio, underscoring the critical importance of accurate valuation. Our services cater to a wide spectrum of appraisal needs, whether it's for a single property or multiple valuations within an extensive portfolio.
Drawing upon our expertise, we comprehend the intricacies of this process and can provide our appraisal services for a multitude of purposes. Whether it's for trusts, estate planning, tax planning, asset updates, and more, Financial Planners in the Twin Cities and surrounding areas place unreserved trust in us.
Navigating the Senior Years with Financial Planning
For our senior clients transitioning into their golden years, the meticulous organization of your affairs and estate is a significant step. An essential facet of this process is gaining a precise understanding of your property's value. Our dedicated team ensures that you never feel overwhelmed during this transition. We offer a comprehensive explanation of the appraisal process before commencement and a thorough review upon report completion, addressing any queries you may have.
A Holistic Approach to Appraisal Services
Our appraisal services extend beyond mere property valuation. They aim to provide a comprehensive grasp of the financial landscape, thereby creating a reliable foundation for your financial plans. We eagerly collaborate with you and your advisers, making a positive contribution to your financial planning process and affording you the peace of mind you rightfully deserve.
Our Services
Throughout the years, Everest House Valuation Services has solidified its reputation as one of the foremost providers of appraisals for estate and financial planners in Minnesota. We are acutely aware of the meticulous detail, skill, and attention required for the proper valuation of these types of properties. Moreover, we guarantee complete discretion and maintain sensitivity to the needs and privacy of those residing in these homes. Everest House Valuation Services is here to assist you with property valuations in the Twin Cities area.
Give us a call today with any questions you might have or for your free quote at 612-968-0518.
Get a FREE Quote for Your Appraisal
Receive a complimentary price quote for the Appraisal Services that fit your needs.